January 20, 2016
Bridal Fantasy 2016
H
Hi everyone, sorry it's taken me awhile to get this post up I meant to post it awhile ago but of course as usual life got in the way. Anyway it's here now! I thought I would share some images and details from my Bridal Fantasy booth for 2016, this was the first bridal expo show I had ever done and to say the least I was nervous, mainly because I just really wanted to make sure it went well and I wanted to make a good impression. Turns out I had nothing to worry about, but nevertheless I'm a bit of a control freak so I was nervous!
I should apologize before you go through the images, I of course edited these photographs here and as a result the photographs of the photographs (the banners, albums, ext.) look a little "over processed" editing wise, because well they are haha. But anyway many of you asked where I got my supplies from and how I did a lot of it, because this whole booth is 80% DIY! I was on a tight budget but I am very happy with the way everything turned out, there are very few things I would change for my booth next year for Bridal Fantasy 2017.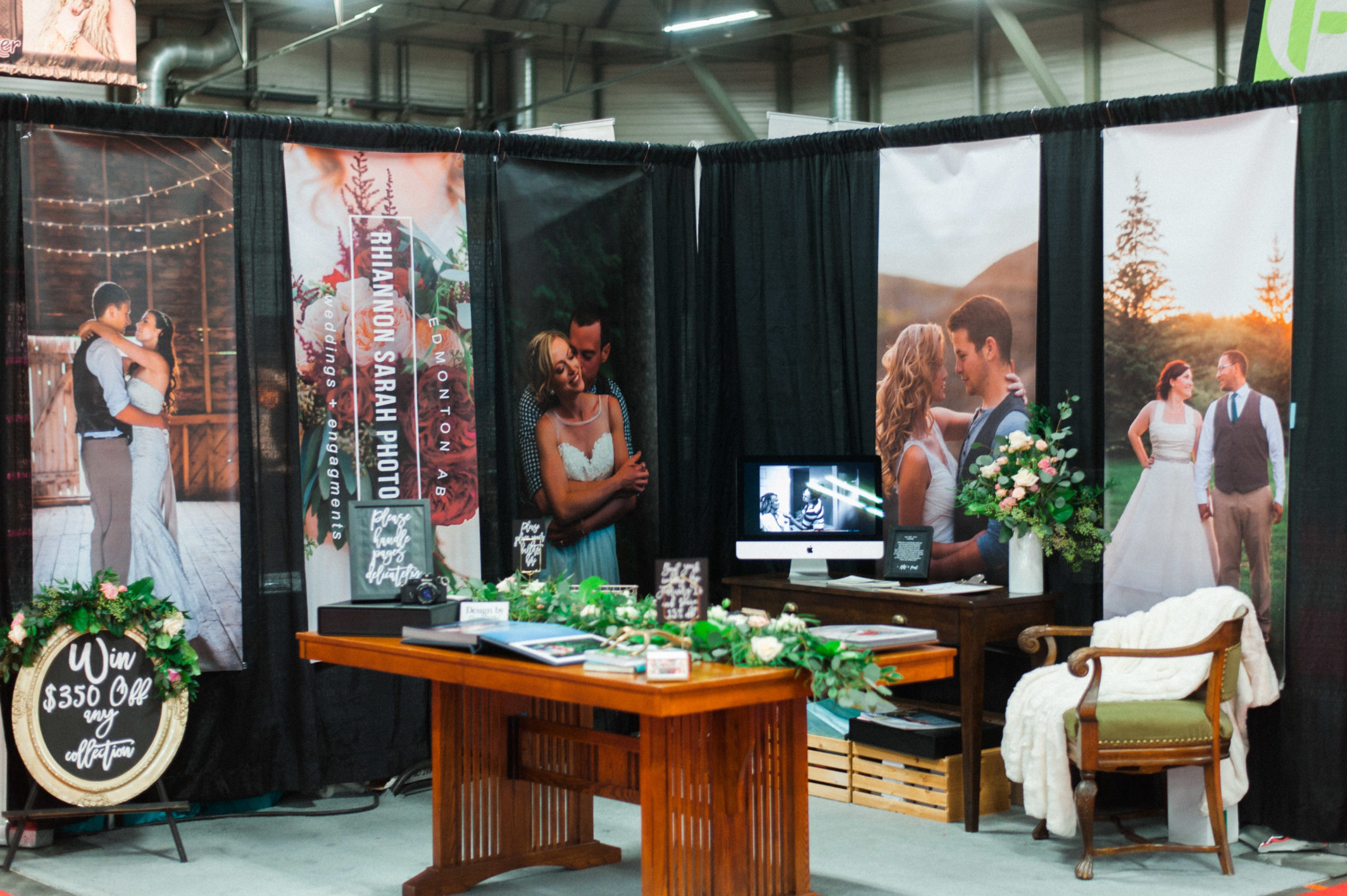 I wanted my work to speak for myself, I saw a lot of beautiful booths and I loved mine but I didn't want to spend too much time building a wall or anything too overtop like that, it just wanted it for me. So I got some very simple but great quality banners from Vista Print, they had them at my door within a week or so and for a great price. They easily filled the black drapes that were provided. I also got all my business cards, and pricing pamphlets from Vista Print as well. I will defiantly of the same thing next year.
The tables and chair I borrowed from my house. I looked into renting furniture but I had these around so I figured I'd use them, budget friendly! I was very lucky that my boyfriend at the time and his father took their very gracious time out of their day to help me bring and set up the table in the middle that held all my product. Huge thank you to them! While I'm at it I'll give another huge shout out to my mother for helping set up and our family friends Camille + Annie for helping me in my booth on the day of.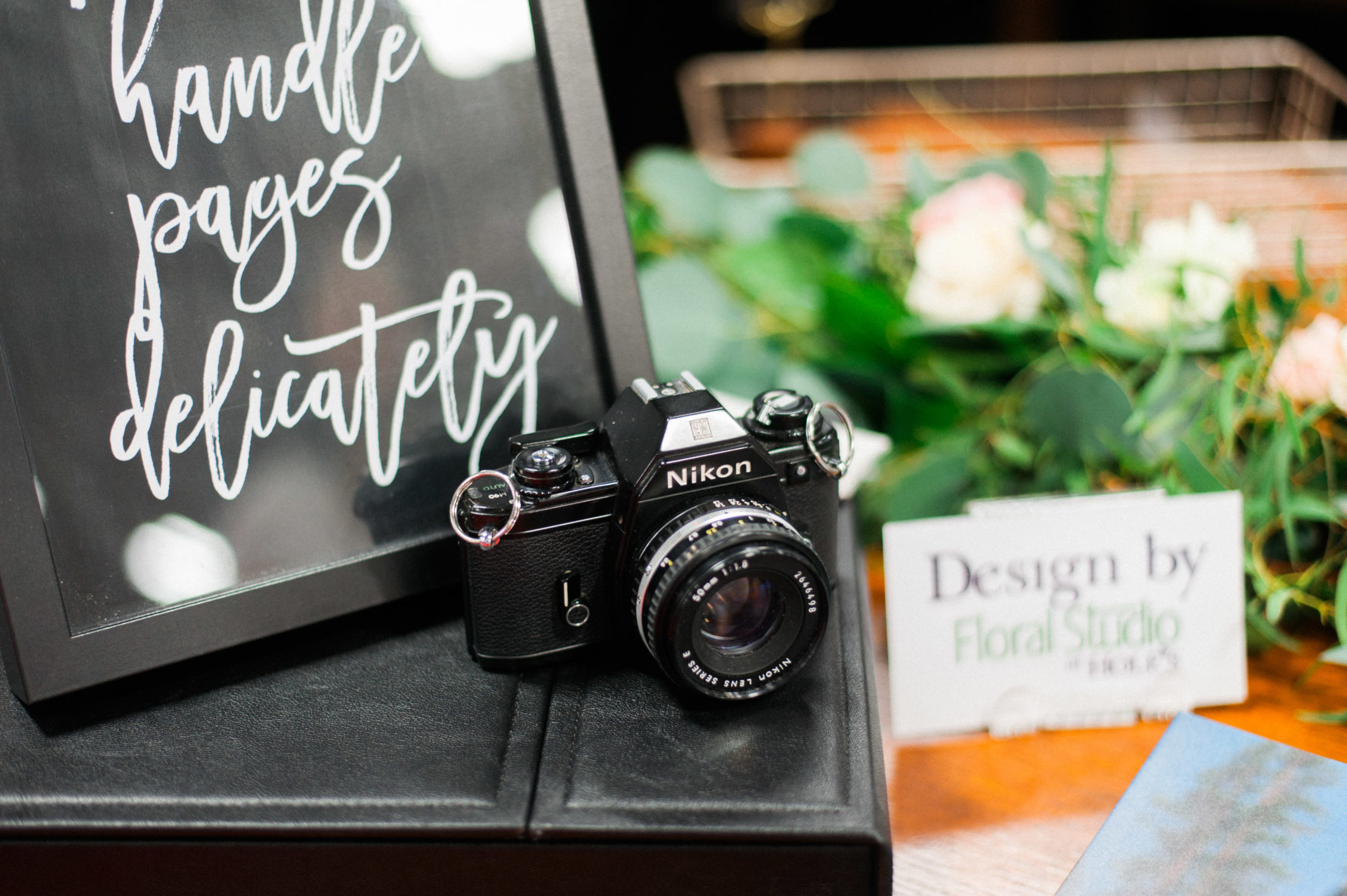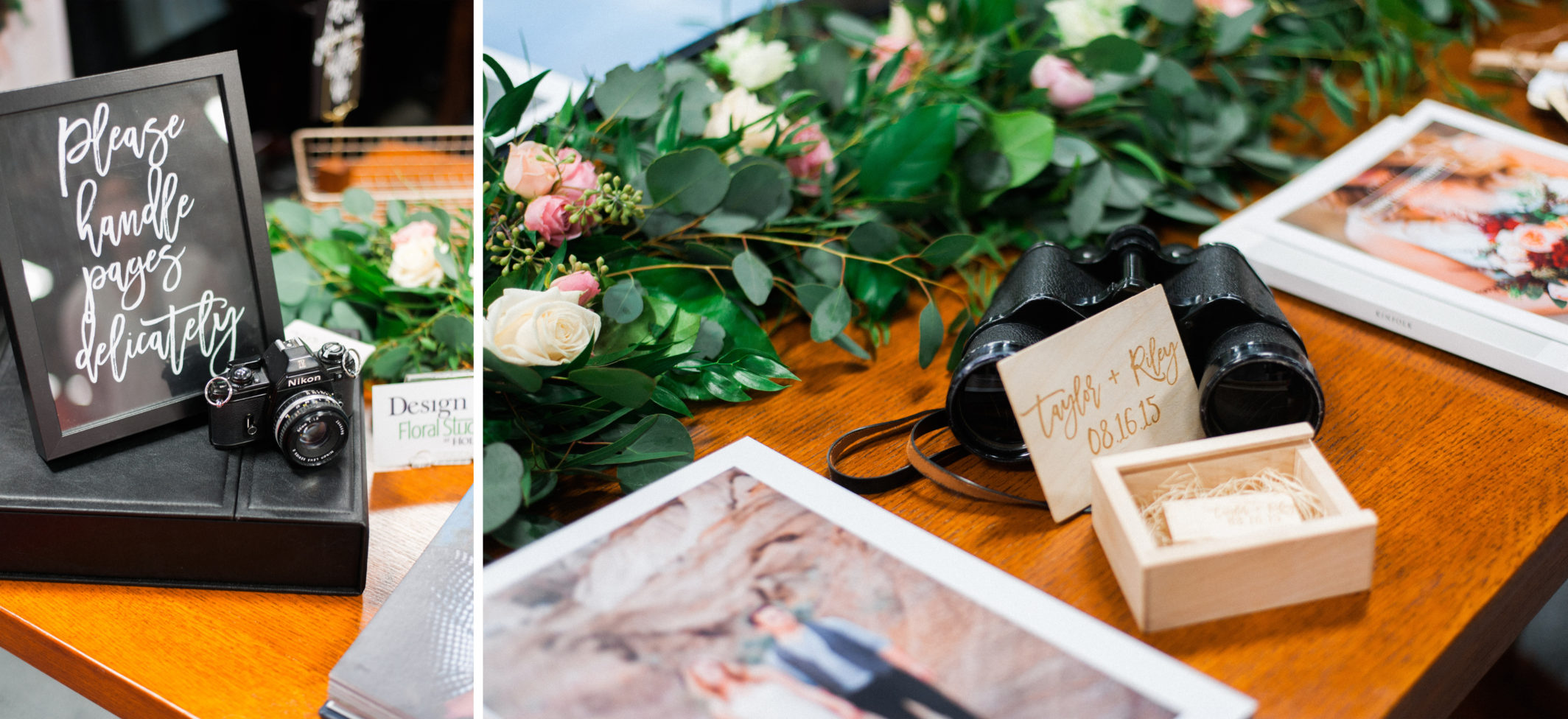 The flowers I purchased from Hole's Floral Studio my dear friend Camille was able to put me in touch with them and they provided stunning florals for my booth that exactly fit my needs, they we're so kind and were also showing their own booth at Bridal Fantasy. It was a perfect relationship to make I am so grateful to now be working with the Hole's company after the bridal show!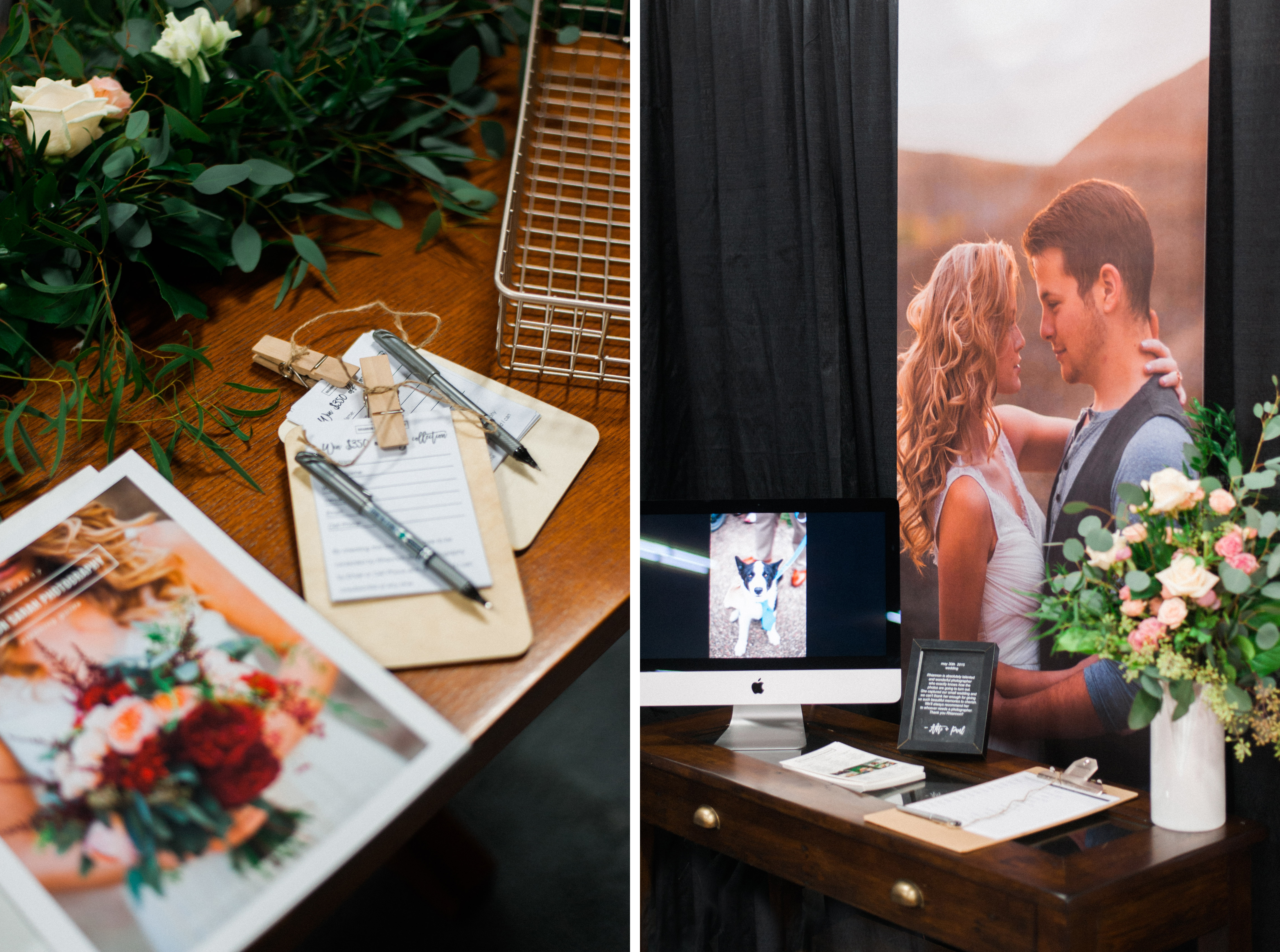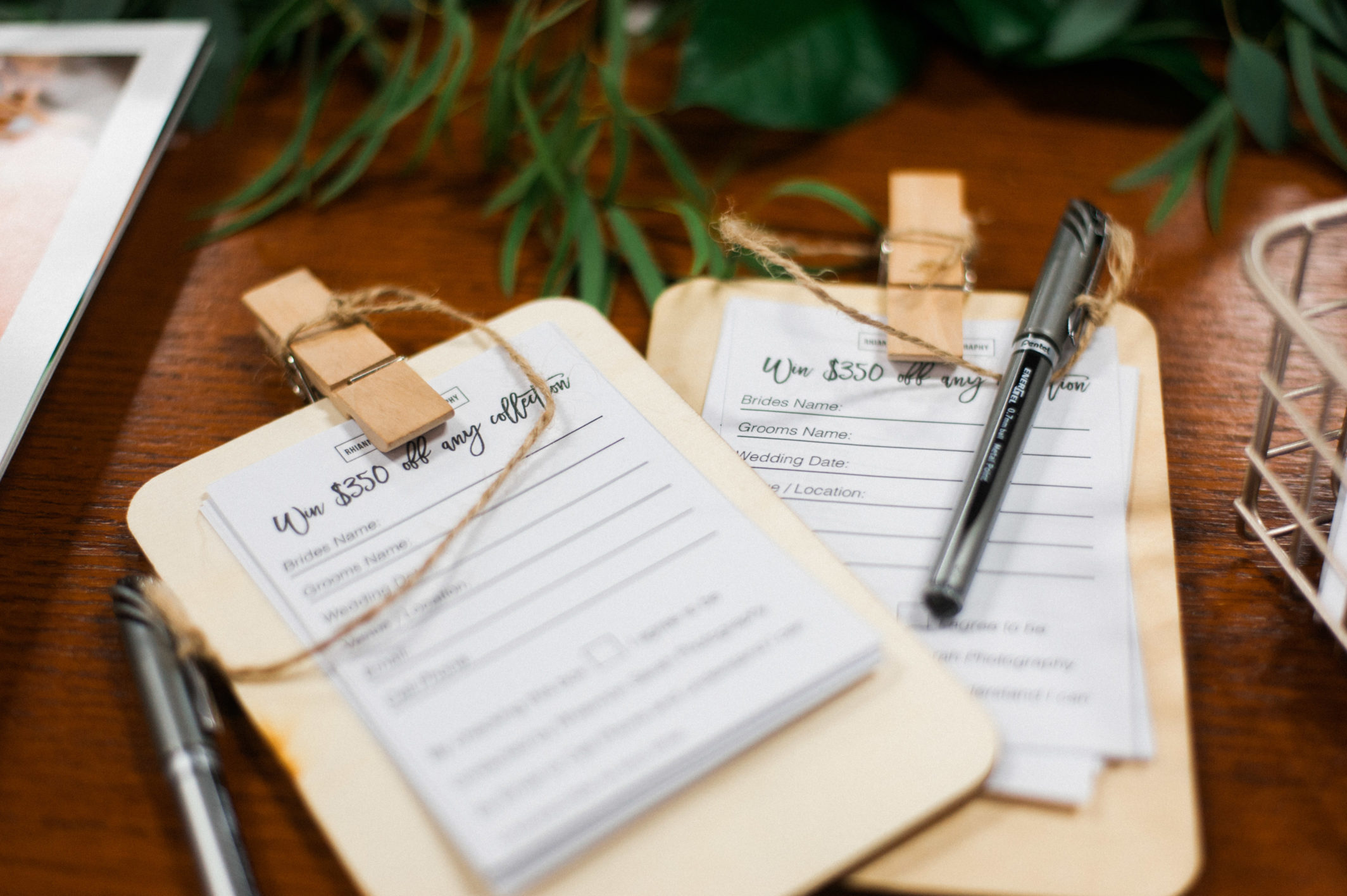 These little clip boards were a last minute idea (which we DIY'd at Michael's) people commented on how much they loved having something to write on for the little giveaway I was doing, as many booths didn't have something to write on!
All of the props on the table are product that I offer I made the highlight on the albums that I offer, I wanted people to be able to walk by and flip through the books. I offer two different albums which were both featured and made a huge impact, I originally only had one album but I built it into my budget to afford another and I am so happy I did. It was a worthwhile investment. My albums are from Madera, I put in a lot of time before selecting them as my album company of choice and I am so glad I did.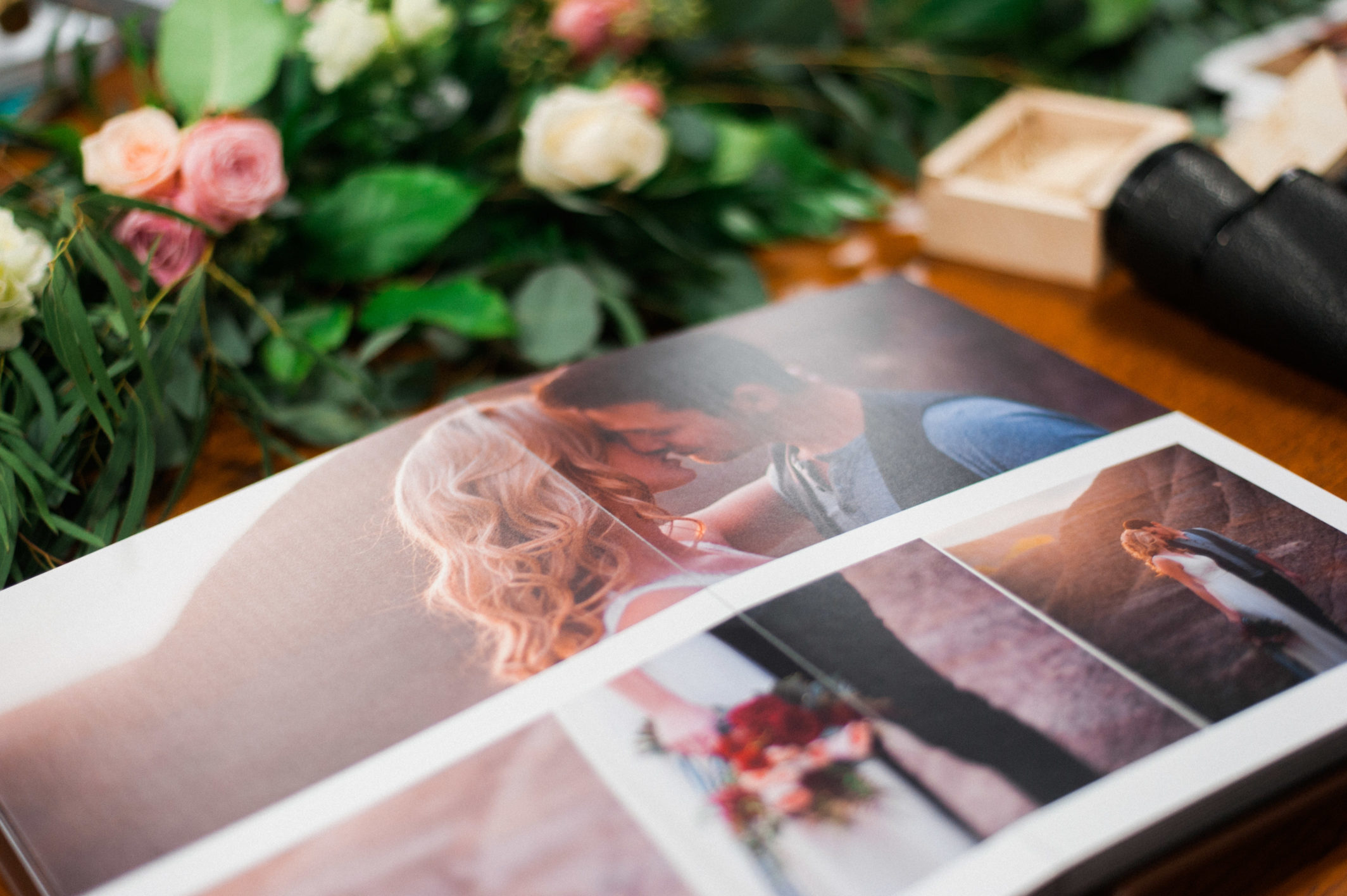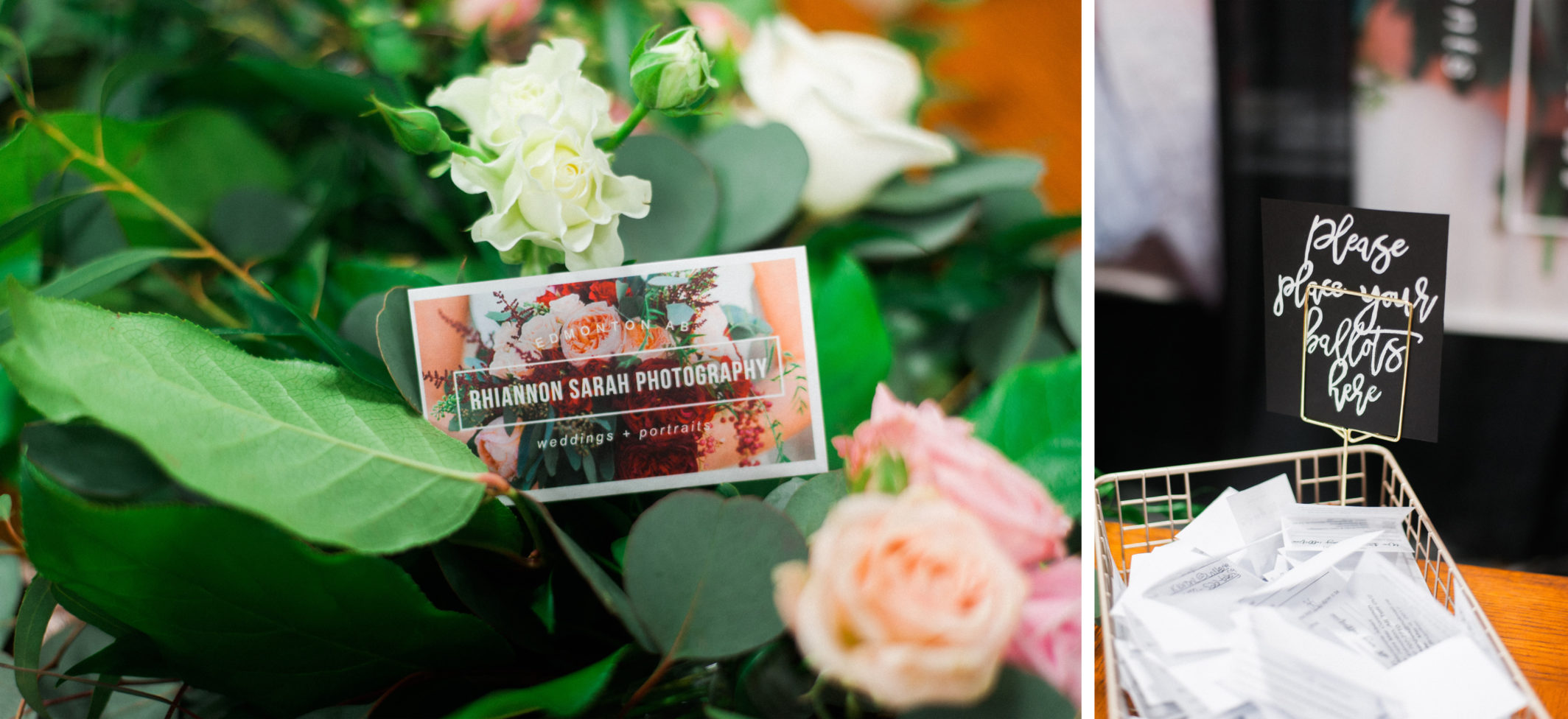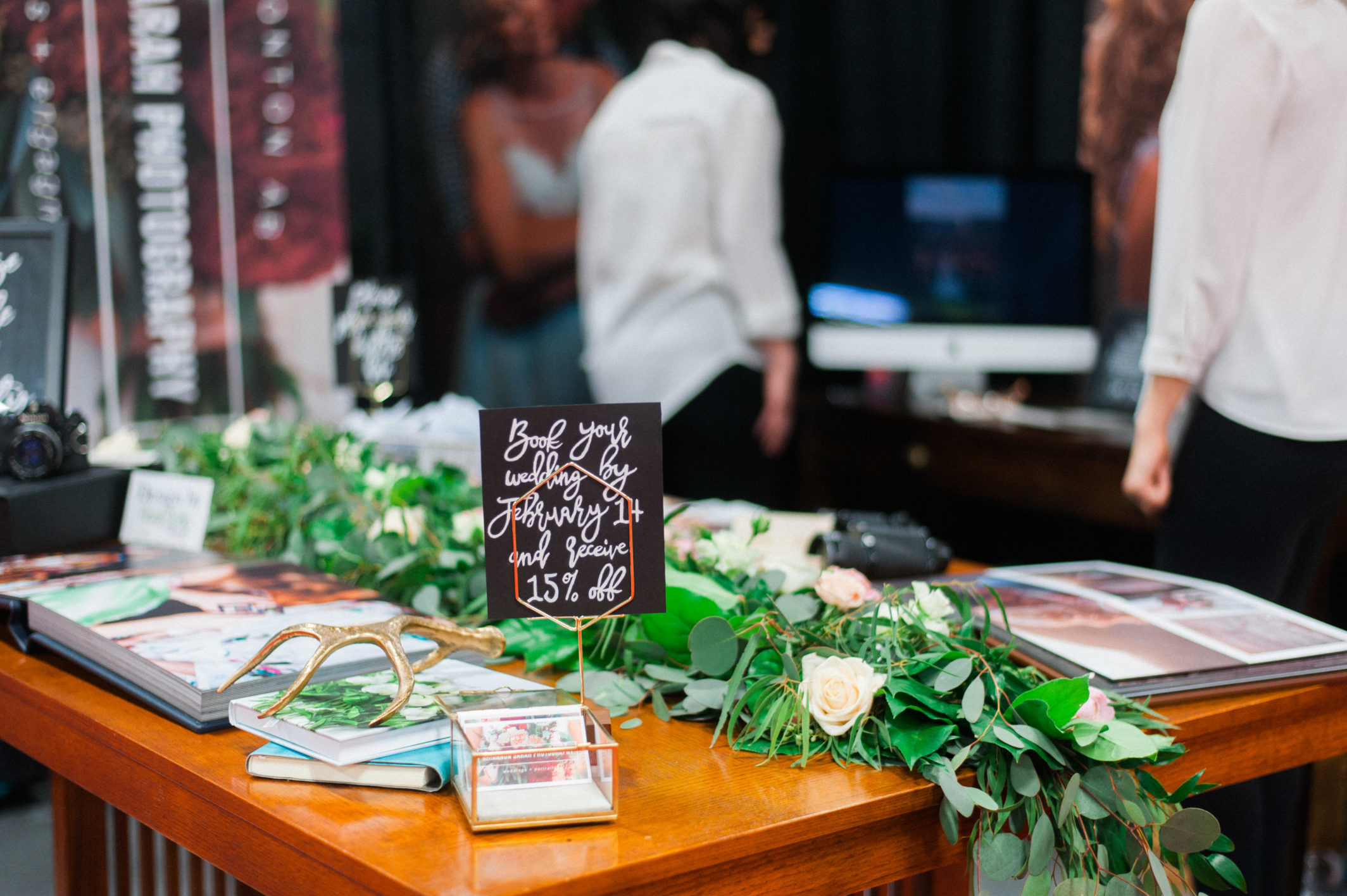 I made some little sign's which I hand painted, some more simple filler for the table and information. I ran a small promotion which turned out to be quite useful, my giveaway sign I also made. The frame was an old one I had lying around my house, but you can easily find your own at a second hand store or antique mall. I then painted the outside of it and did the calligraphy myself inside it.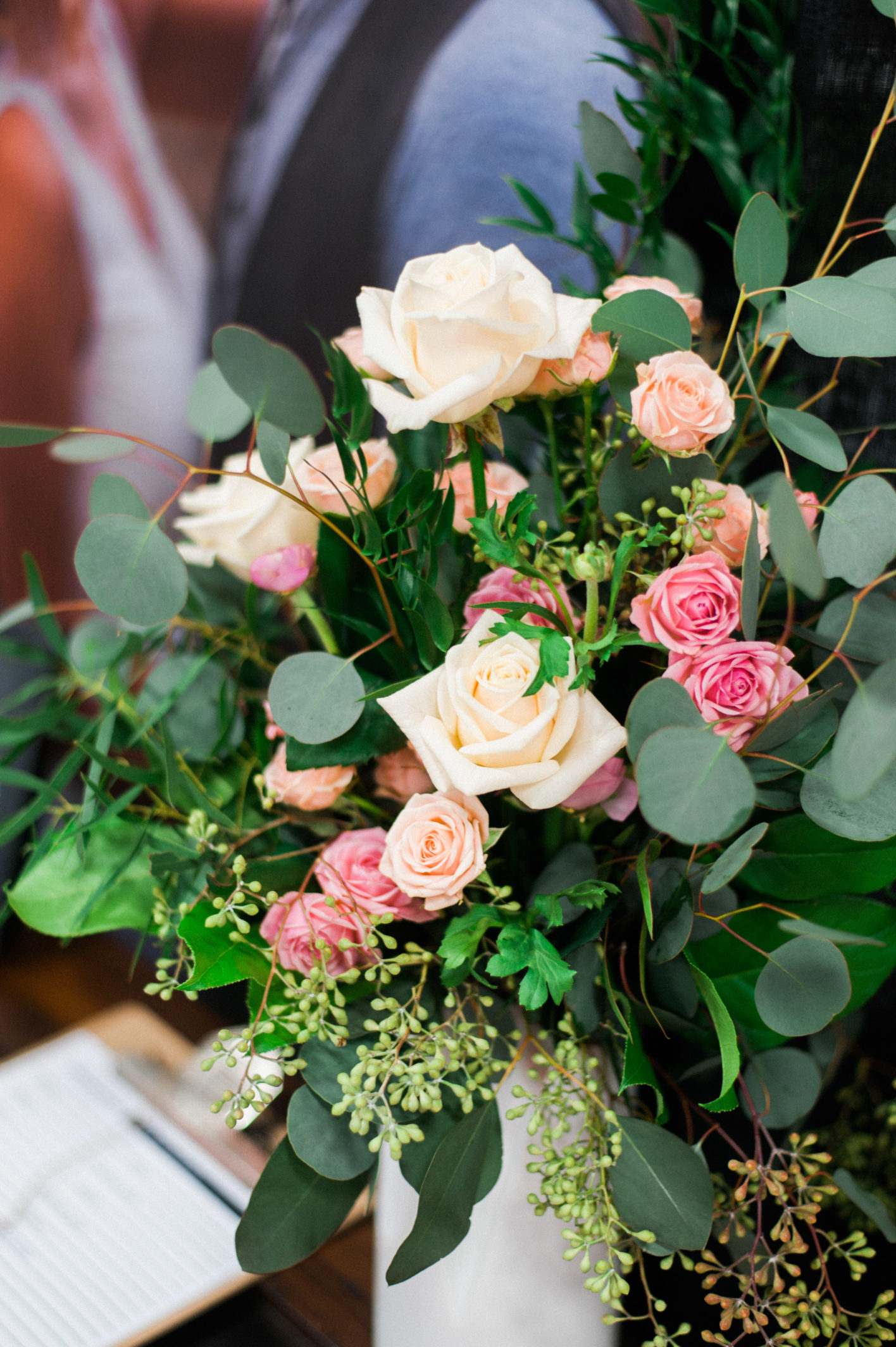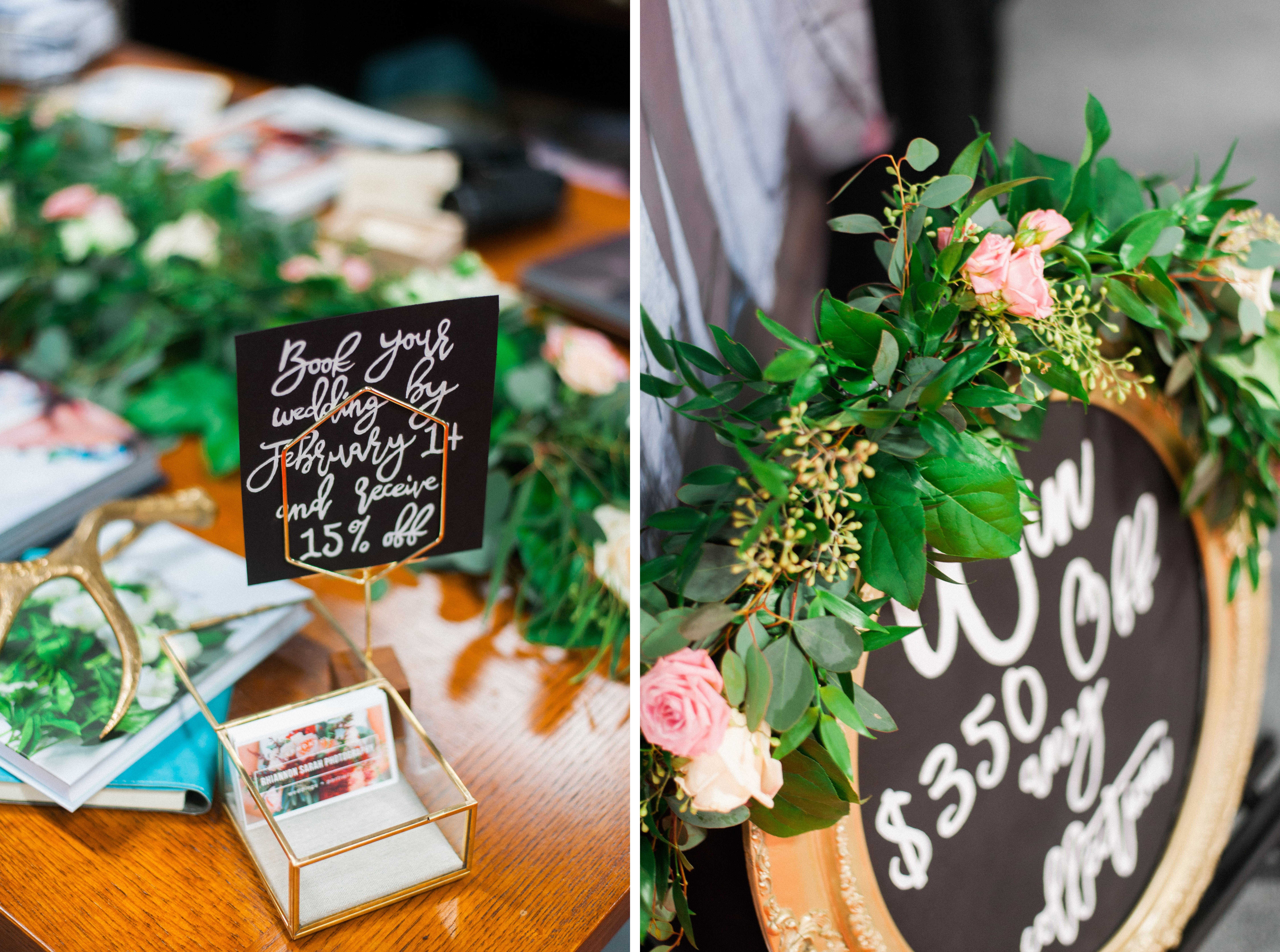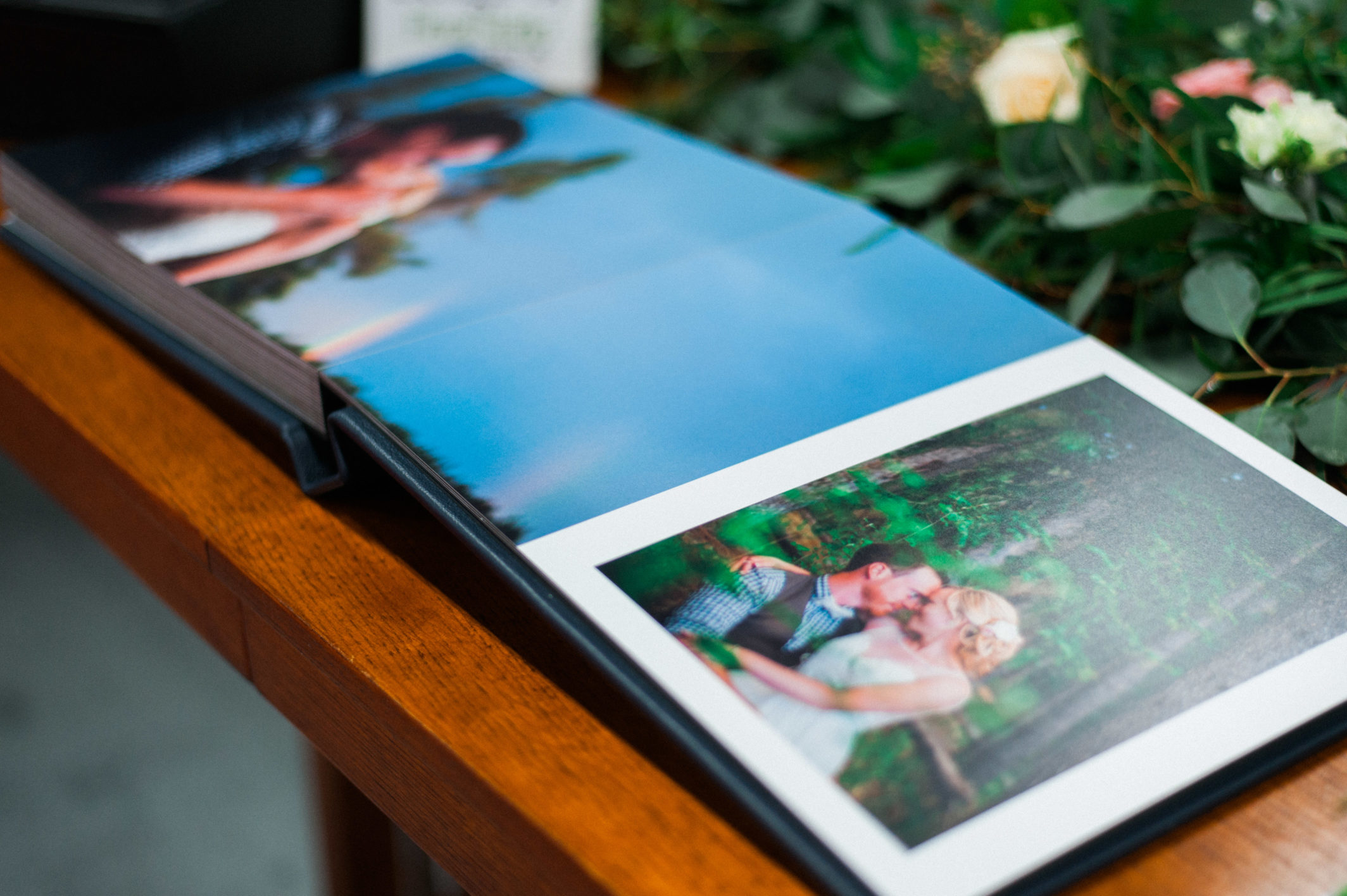 If any of you have any more questions about how I put my booth together, how I went about approaching brides or if you have any questions about all the products I offer, you can email me or feel free to leave a comment bellow.
Finally, here's a picture of Camille, myself, and Annie all at Bridal Fantasy! Thank you to everyone who helped me with my first bridal expo show it was a huge success and I met so many wonderful people who's weddings I cannot wait to photograph!
(this picture bellow was not taken by me, but by the event photographer for Bridal Fantasy)