January 5, 2016
One Photographer vs. Two
H
Hi folks! It's my first post of the new year and I thought I would bring up something that's been on my mind for awhile now, the age old question! One photographer vs. two.
Now this is a long post but it contains valuable information straight from my heart, I promise you!
If you do a quick google search right now you'll find hundreds if not thousands of articles from wedding blogs and other brides telling you that is absolutely necessary to have two photographers. You'll be hard pressed to find something positive about a solo wedding photographer but I'm here to set that straight!
This post is geared towards you my potential client and to show that only having one of me on your wedding day is a good thing. I firmly believe that many brides do not need a second photographer, and I find that many dual photography wedding teams will bash solo photographers. I'm not here to bash anyone, I myself second shoot for many of my other wedding photography friends and I have a lot of fun doing so! However there is a few things I've noticed by being a second shooter at other weddings and comparing that when I photograph my own weddings.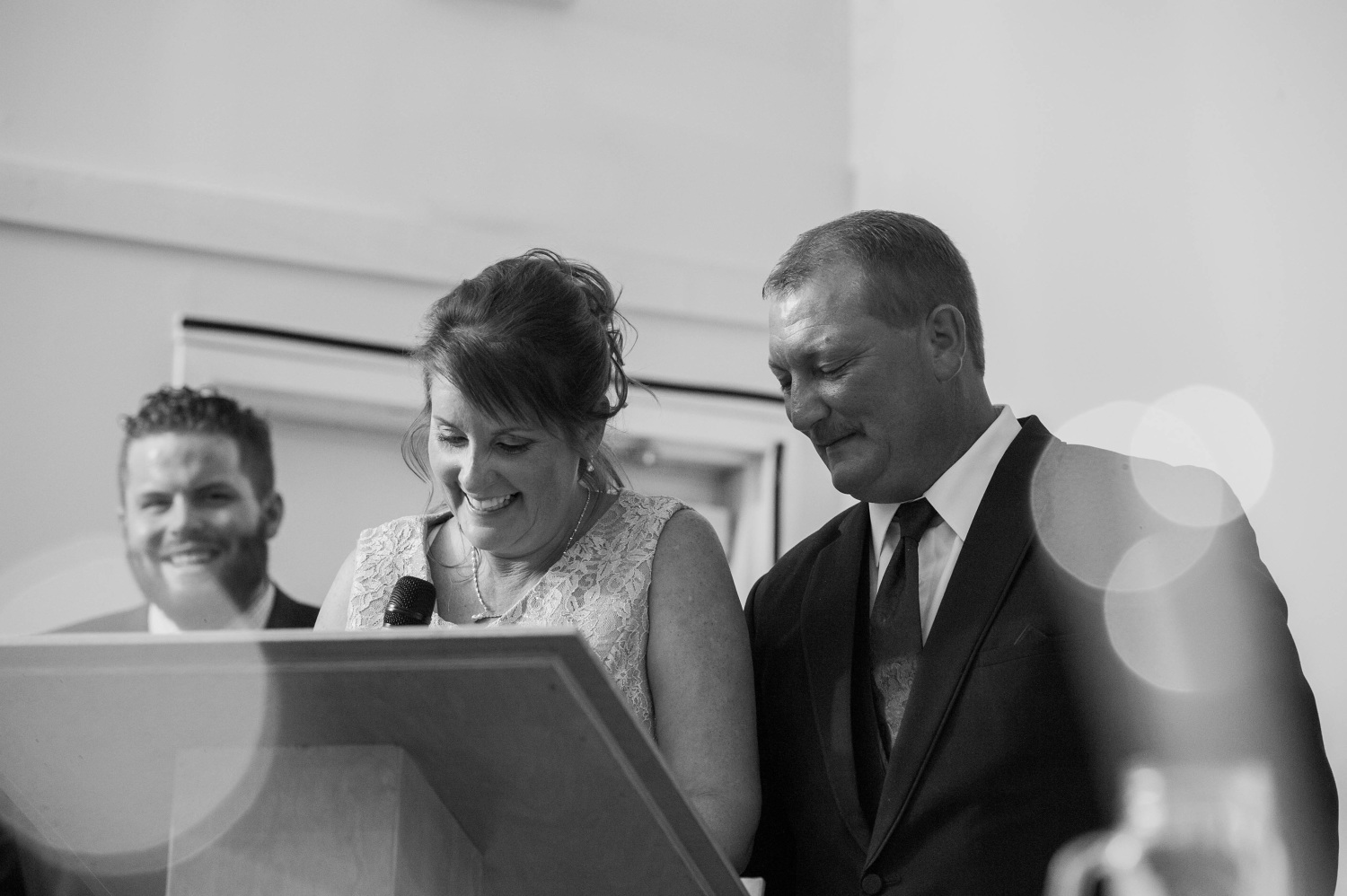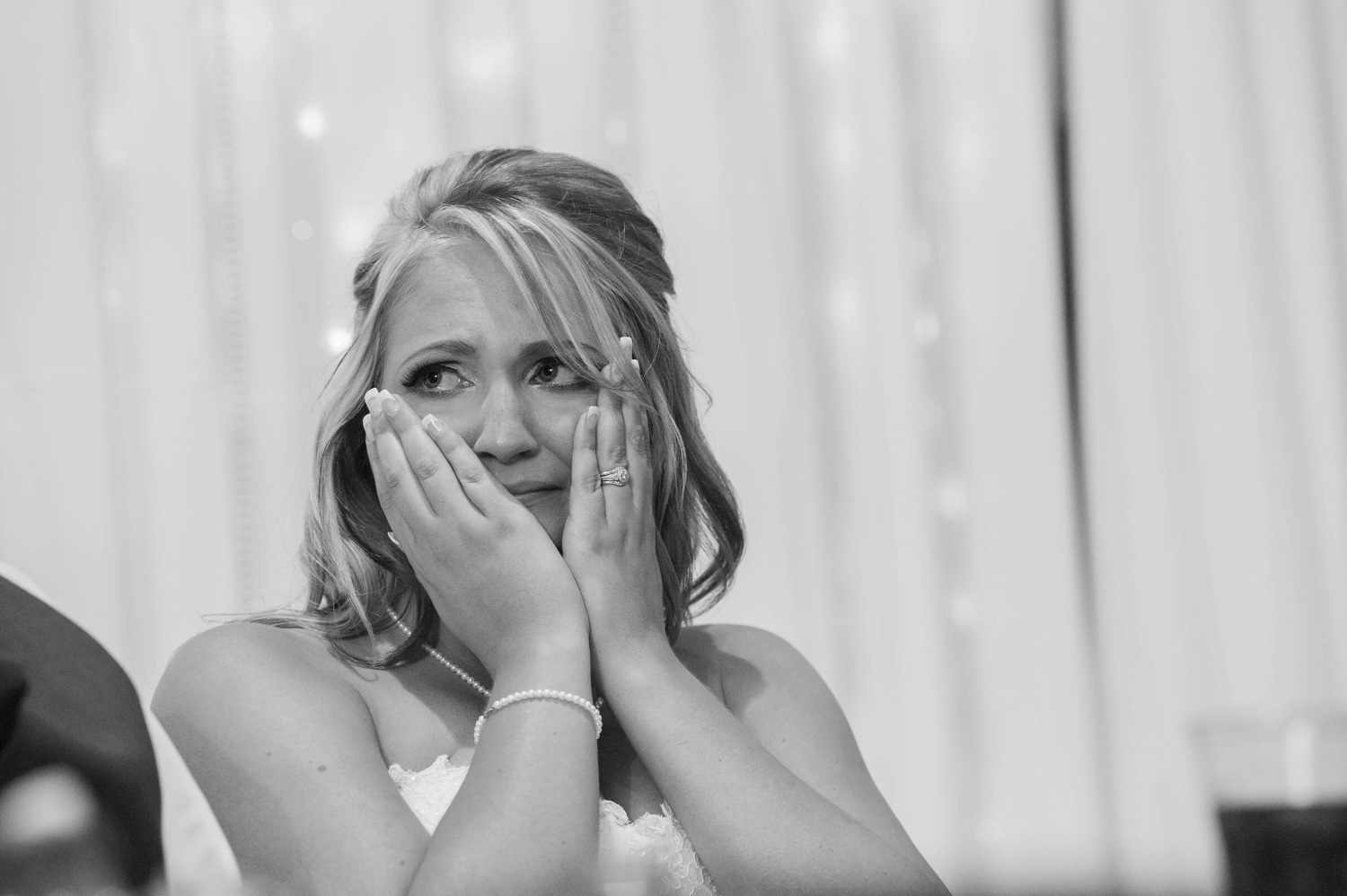 I was able to place myself in a position during the speeches so that I could capture my bride Sandi's parents toasting her and her new husband Adam while I quickly turned around and captured Sandi's reaction!
Here's the open and honest truth about this, two photographers are not better than one amazing photographer. Most brides, and I'm not blaming anyone, think that it's best to have quantity over quality, think about it. Would you want thousands of mediocre, repeated moments, or a careful curated selection by one eye, and one photographer. There's a good chance that your second shooter is going to take the exact same shot for shot photos as your primary photographer, and guess what your primary, the one you booked with, they are going to give you the photos they took over the second shooters any day! So essentially your paying for more or less the same images to be taken twice with some variance, hiring one professional wedding photographer will most likely be a better bang for your buck!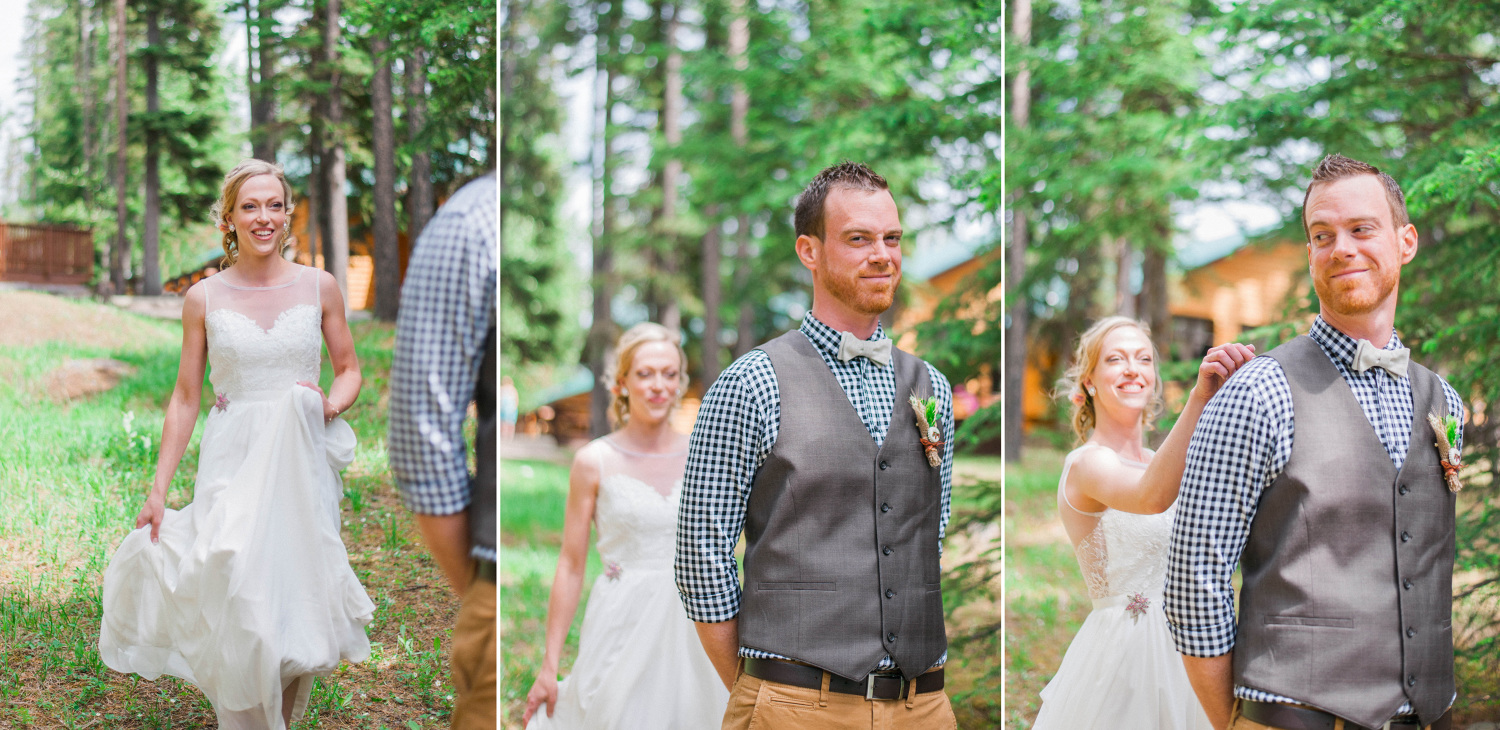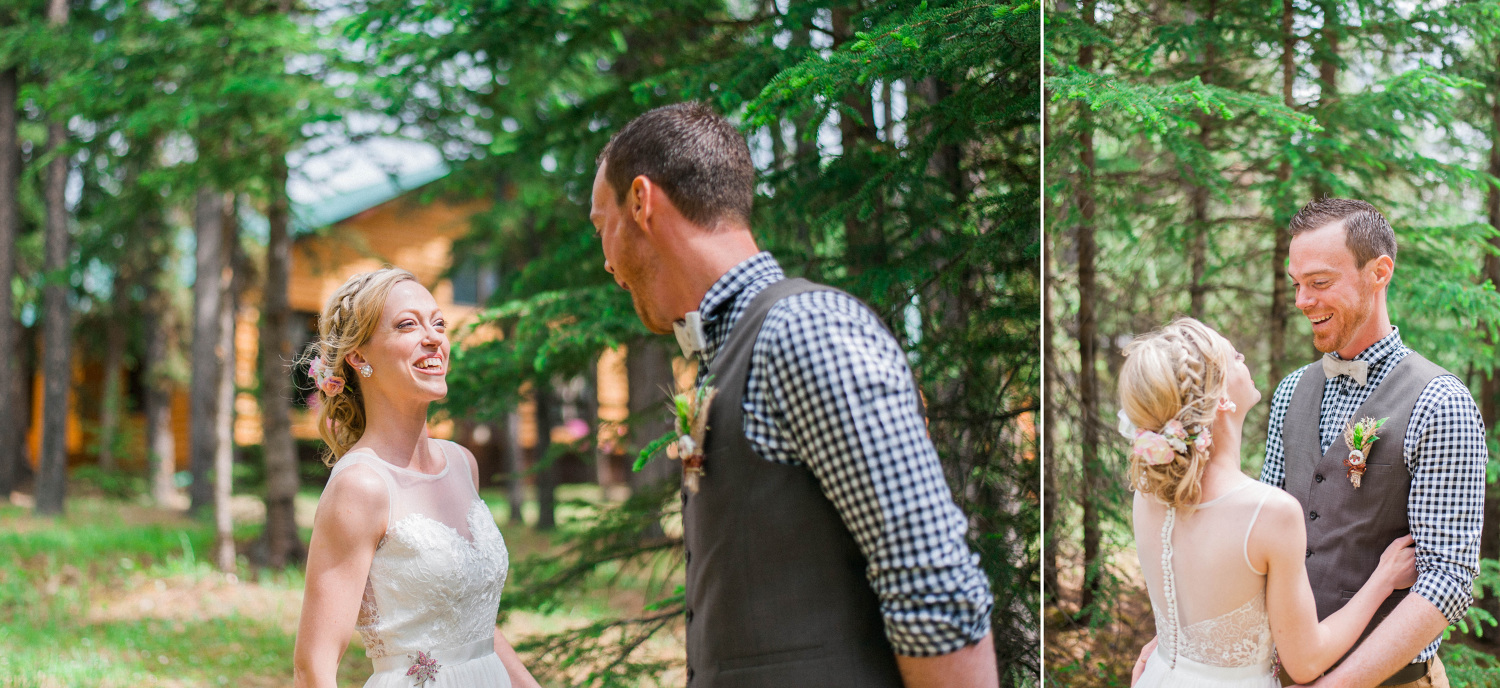 During Kaylee + Philippe's first look I had the skill to preserve this precious moment with consistency and quick actions, telling the whole story.
Here's another point, more often that not two photography teams don't have a consistent second. Their second shooter could be someone different every time, more likely a student, or amateur who is just starting out and wants to learn. I firmly believe that it is your wedding day it is not an opportunity for me to teach someone else, there is a separate time and place for that. This is your day I want all my attention focused on you! Consistency is extremely important to me, I don't need a second shooter who I haven't worked with before asking me where they need to be and what they need to be doing, I am there to do a job and that job is to capture your wedding day.
On your wedding day I don't need you to be worried about multiple cameras, let's be honest we already have enough problems with guests at your wedding not putting down their cameras or phones why would I want to worry about which camera to look at, mine or the second? I found that second shooting for others half the eyes for bridal party photos were fixed on me and other half on the primary. I want everyone looking at my camera with big happy smiling faces, and I know you want those photos too. To hang up on your walls, to share with your family and friends, to put in your album. Now I do of course always show on the wedding day with an assistant, but that person is there to help me, carry my gear, help me organize people, and most importantly assist me with lighting, they are not there to take photos. That is their only job, I don't have to worry about where they are during the ceremony because they are out of sight out of mind and I can draw all my attention to you!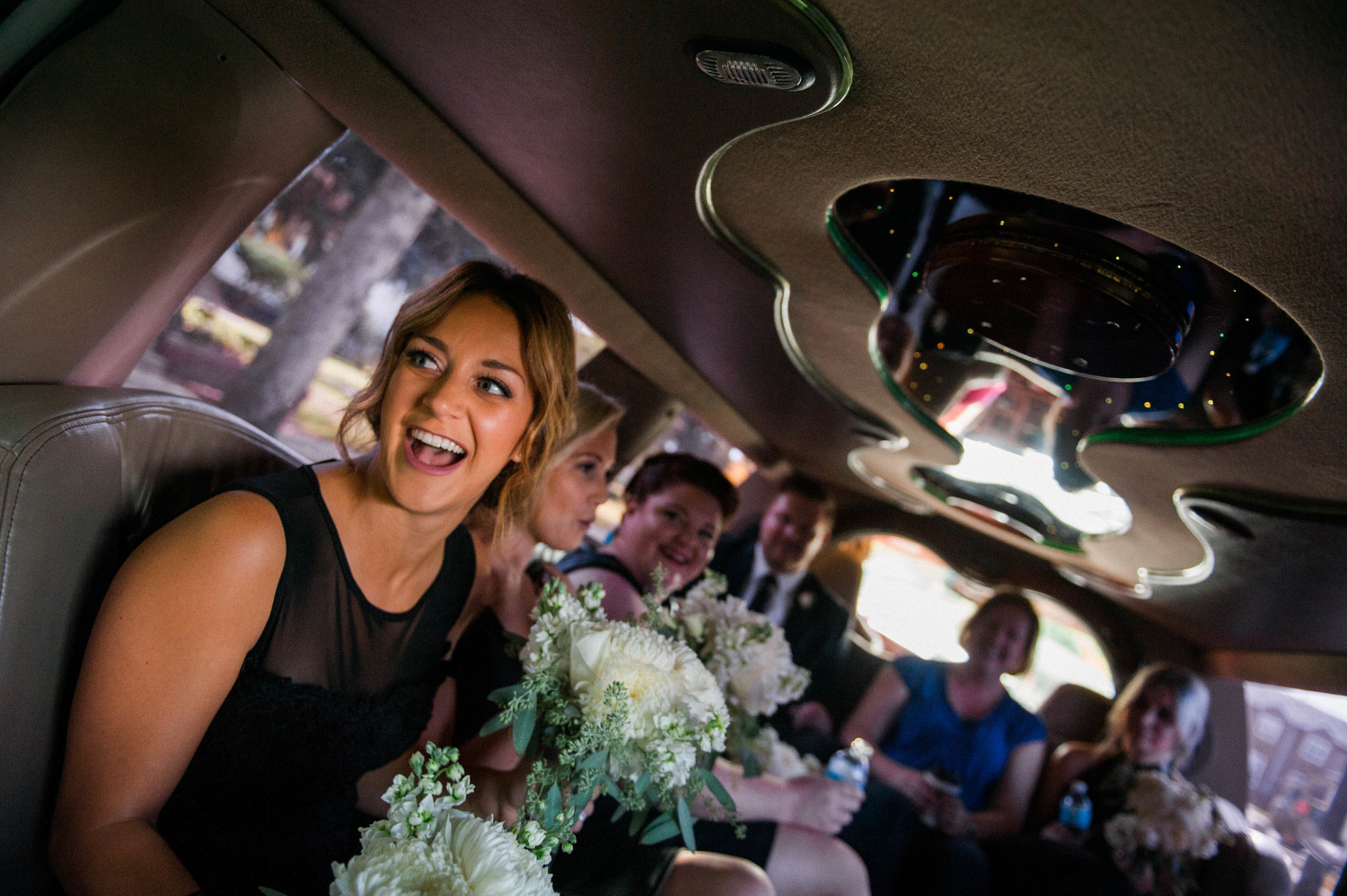 My bride and groom on their wedding day, Hayley and Aaron, didn't ask me to take limo pictures but I rode with them and snapped away looking for great candid moments!
I want us to have a great connection on your wedding day, I love to get to know my couples months, even years before their date that way when I show up on your big special day we can gab and laugh like good friends! Because that's what I hope we are, you won't have that connection with a second shooter and I think that makes a big difference in the final product. I have always said I make better images when my clients turn into my friends, I like too stay informed with your life and know how your dog is doing! It is very important to me to personalize your wedding day!
Finally, I want to bring up the issue of "missing moments". I occasionally hear from clients that they are worried I'm going to miss something big! I can honestly say I have never once heard a complaint that I personally have missed a moment, I am on my toes the entire time, vigilant! I understand that your wedding day is important it's extremely important to me as well, but I don't think a second photographer is going to achieve the fear of missing moments, you'll simply in the long run get a few more images at different angles. I know I can't be in two places at once but I've gotten pretty good at weaving in and out of crowds and getting those unique shots you're looking for!
Now there is one more thing I should mention, I'm not unreasonable if your a bride and groom and you really need two different events covered at once I bring in a second shooter. If the wedding is over 200 people I bring in a second shooter, the fact of the matter is if I feel it's necessary to better capture your wedding day I will offer that option. I simply find that in this day and age most weddings don't need that option and it's "overkill".
So with all that said I am a proud solo shooter, always keeping an eye out for something amazing to happen and ready to jump on it when it does! Some points bellow to close with and round up!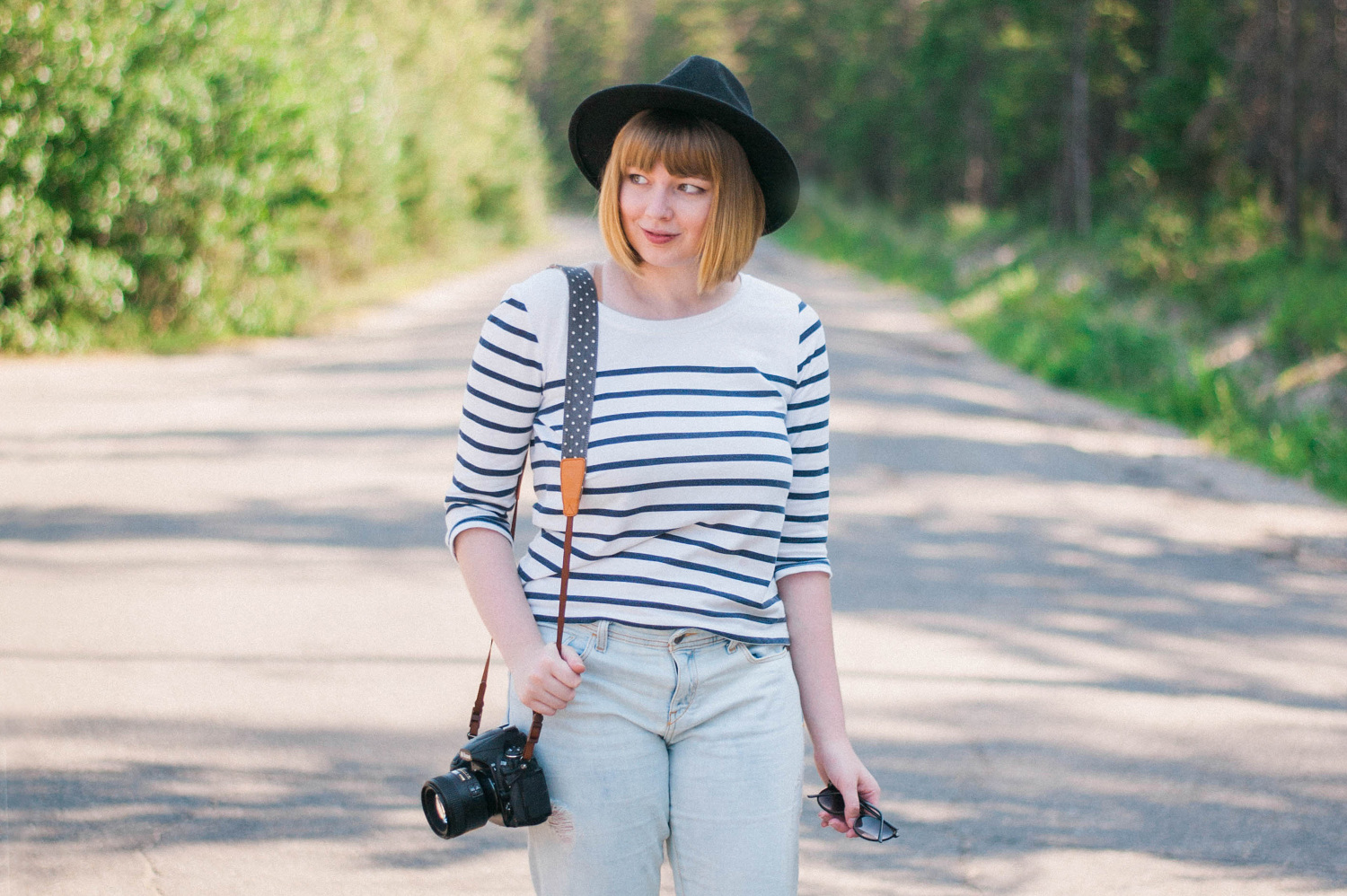 Here's a photo of me with my trusty camera! Feeling all giddy and excited to start shooting!
I firmly believe it is important to have a connection with your photographer and that's not always possible with two, especially when you normally meet your second the day of the wedding.
One amazing photographer is better than two mediocre photographers or one amazing photographer having to "babysit" the other.
All my attention is focused on you and when it comes time all your attention is focused on me.
Quality over quantity is much more important, you don't need an overload of the same image over and over again because consistency is key! 
So try to remember these important points when comparing solo wedding photographers and a photographer who has second shooters built into their packages. Be sure to ask questions and be sure your photographer has an answer that fits into your wedding day!