November 13, 2015
Thank You Gifts
H
Hi folks!
Hope everyone is enjoying life lately 🙂 I'd just thought I'd pop over here today are share my Thank You Boxes!
I've been wanting to put these together pretty much since I decided I wanted to be a wedding photographer. I believe a big part of what I do is not only to photograph your special day but provide a level of service and experience that is above and beyond! To make you feel special and cared for, because in all honestly I really do care and I want you to feel special. To me, you, (my clients) are my everything, you are always so supportive and open to my ideas and these little boxes are just my way of me saying "thank you for booking me."
I put together this little blog post because I've had a lot of other photographers ask me about them, where I got my supplies and whats inside. So here it is!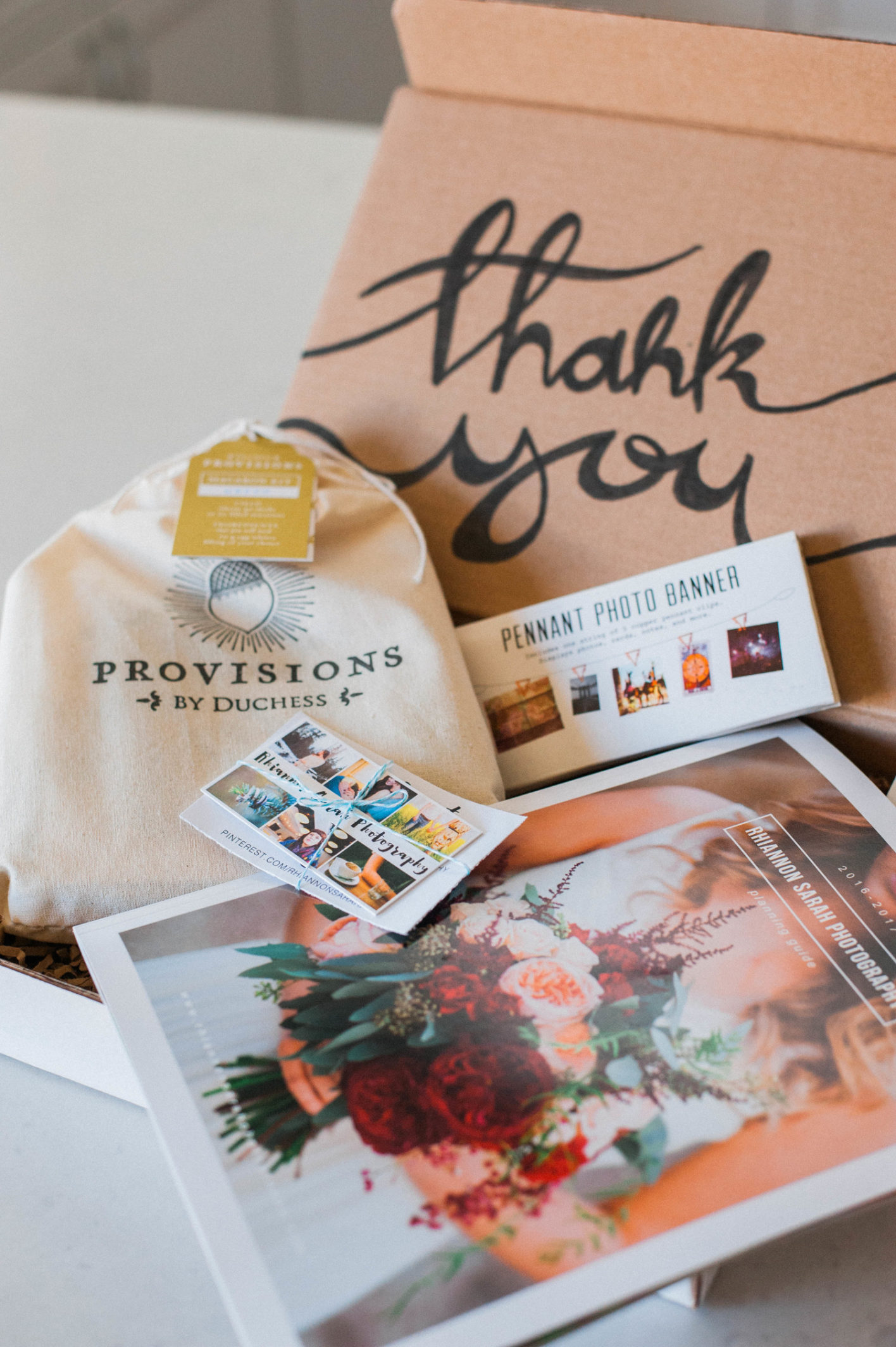 The boxes, and crinkle paper I got from Staples free shipping and they arrived within a week. Plus they have lots of options for different size's of the boxes that perfectly fit my needs.
The inside "Thank You" calligraphy, this I did myself! Just looked up some basic writing skills on YouTube, because anyone who know's me know's I have terrible writing. So I'm pretty proud of this 😉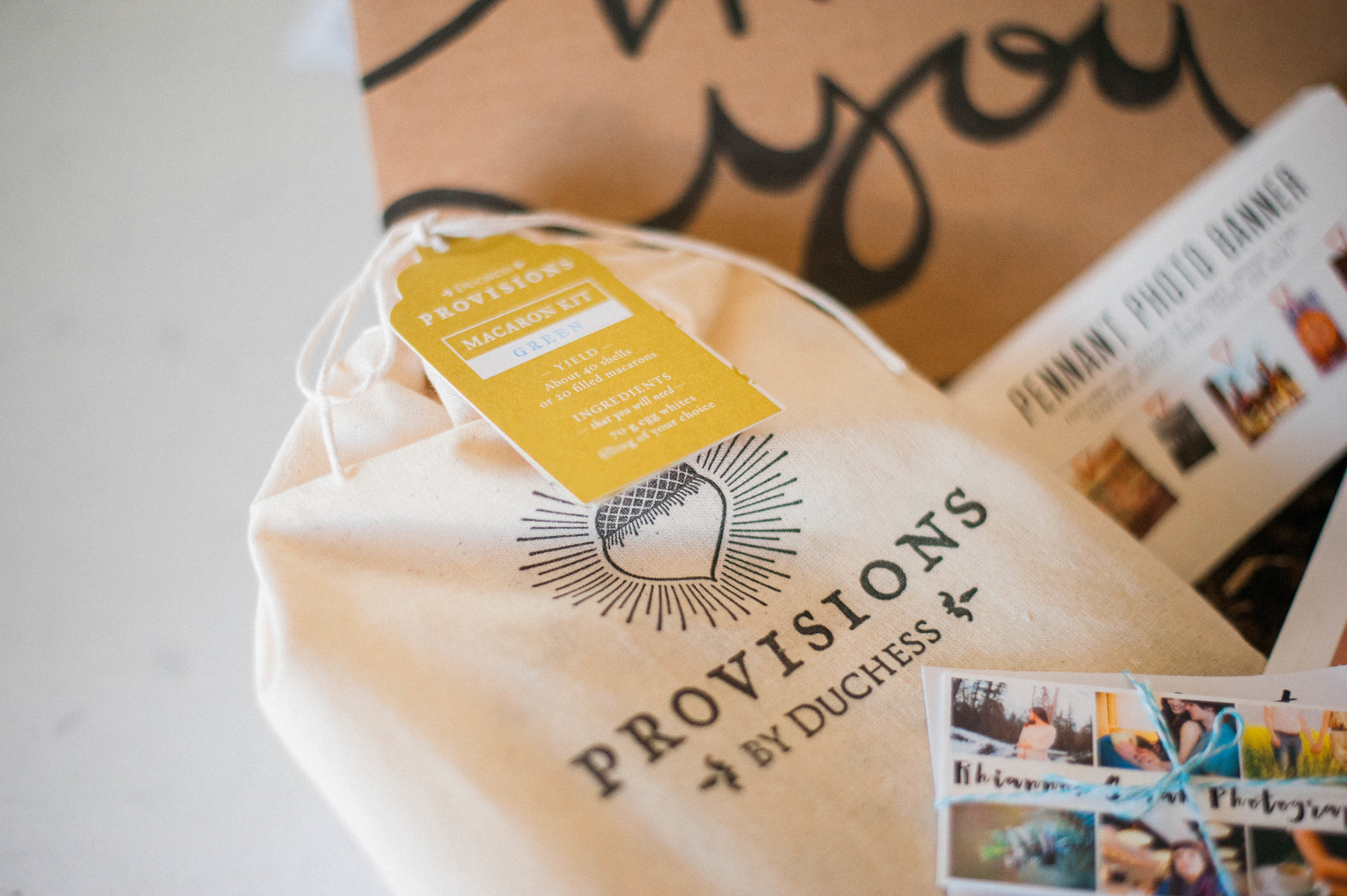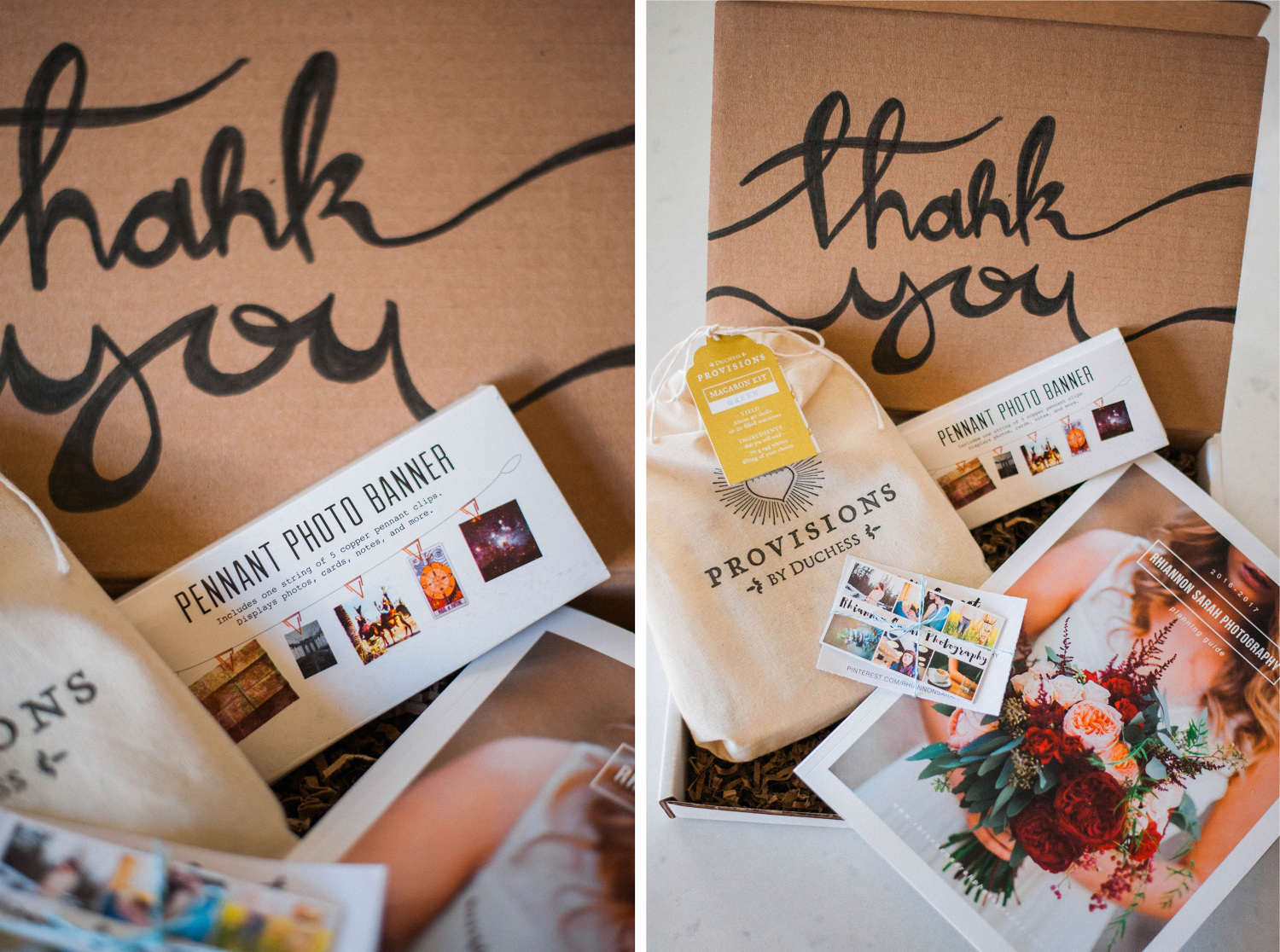 The Magazines, these are the big highlight to the boxes! I designed and filled them with my own images to provide helpful tips for your wedding day. Things like, what to wear for an engagement session, and how to plan your wedding day timeline. This bad boy is chalk full of info that I hope will be helpful! I printed these from MagCloud once again an amazing company. Doing your homework prior on these types of things are supper important! That's why these boxes took me so long to get ready I wanted to make sure I was getting the best of the best.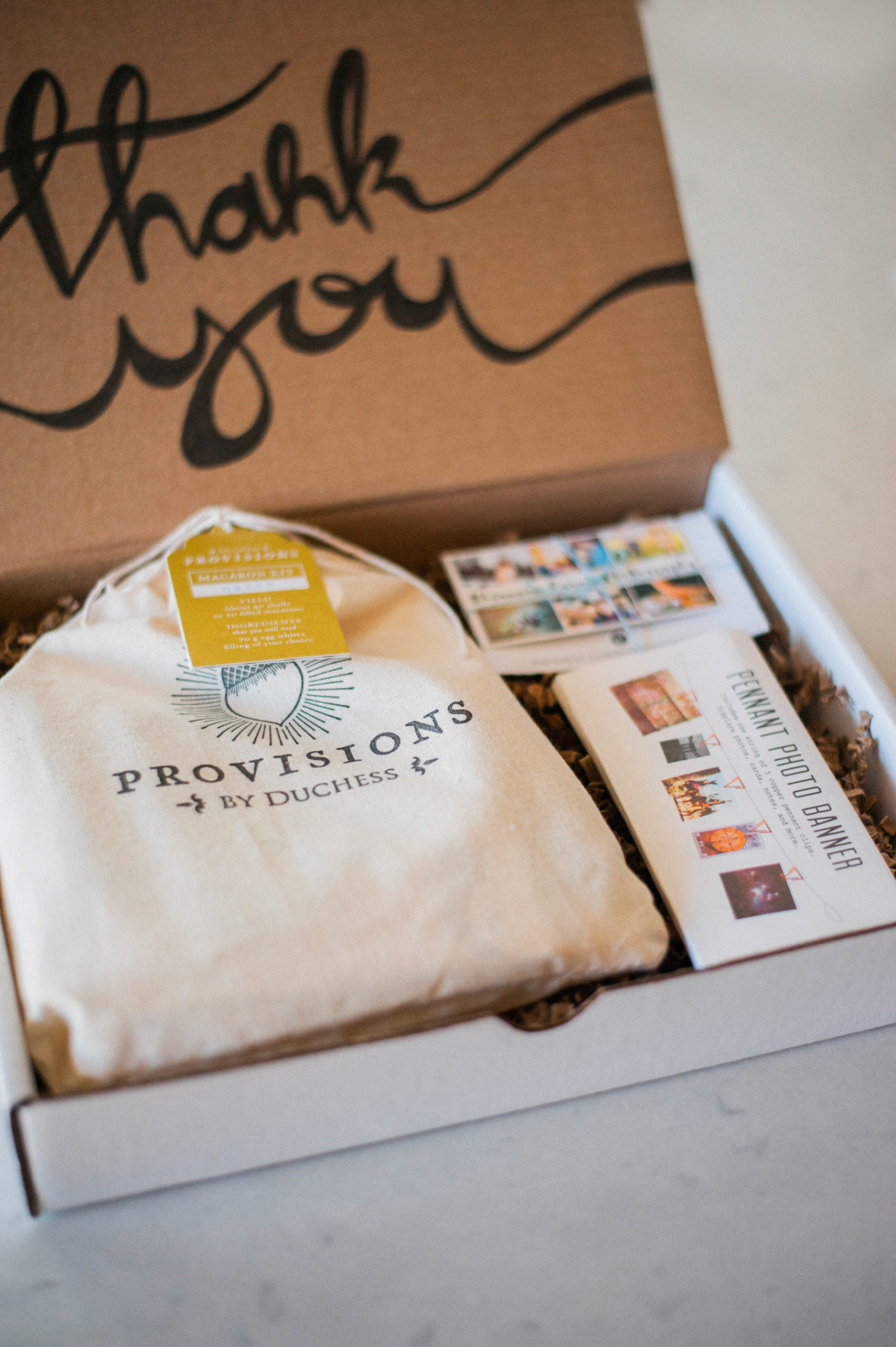 The gifts, I wanted something photo related so I picked up a cute looking Copper Photo Clip Banner from Urban Outfitters then I wanted something my couples could do together and I LOVE supporting local. So I headed down to Duchess Bake Shop and picked up these cute Macaron Kit's. I personally love macaron's, guilty pleasure, so it seemed like something fun and cute to include inside. I think some people will have fun making these.
And finally! I made some simple "Let's Connect" cards with Instagram, Pinterest, and Facebook info attached with my business card.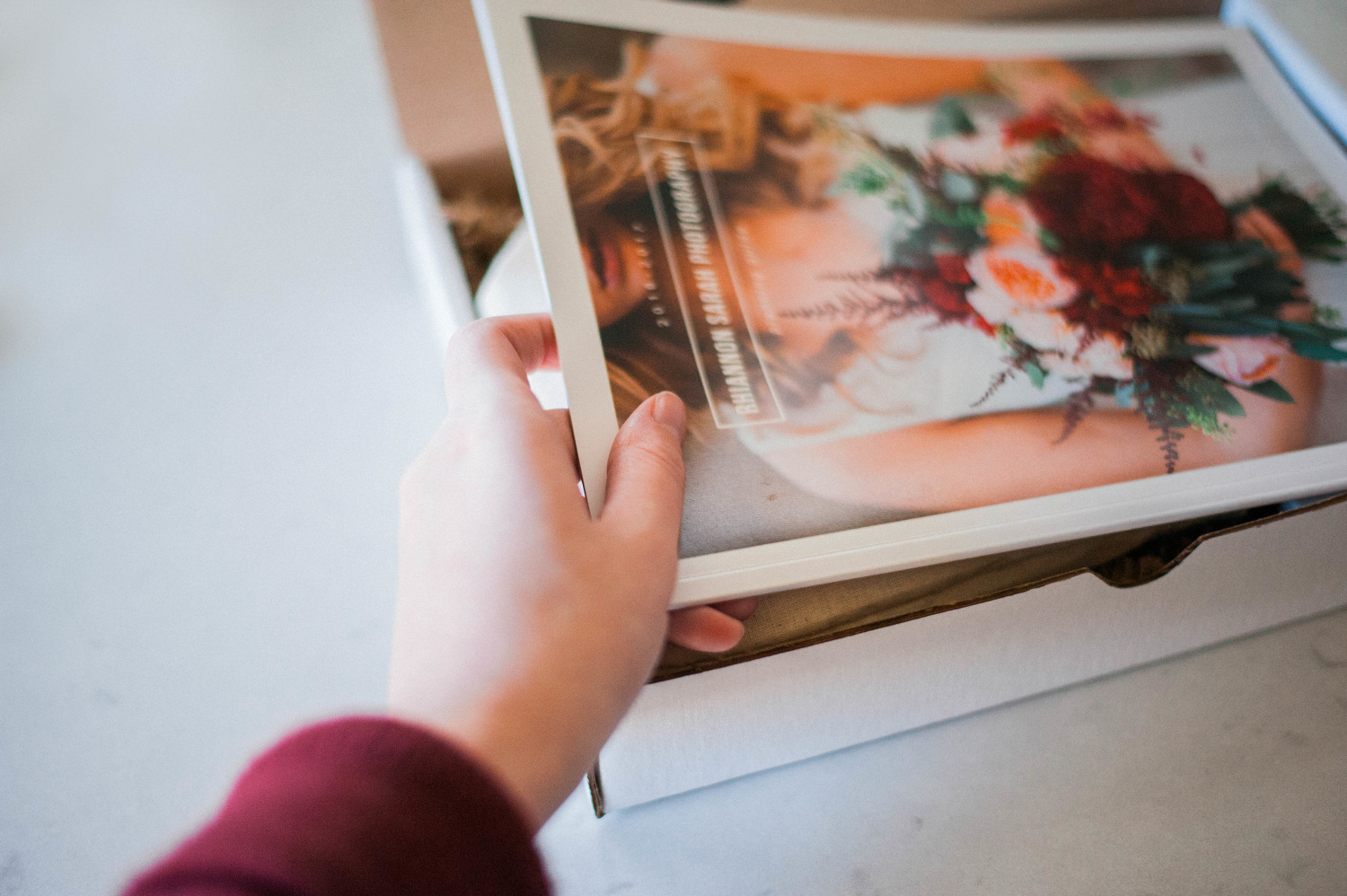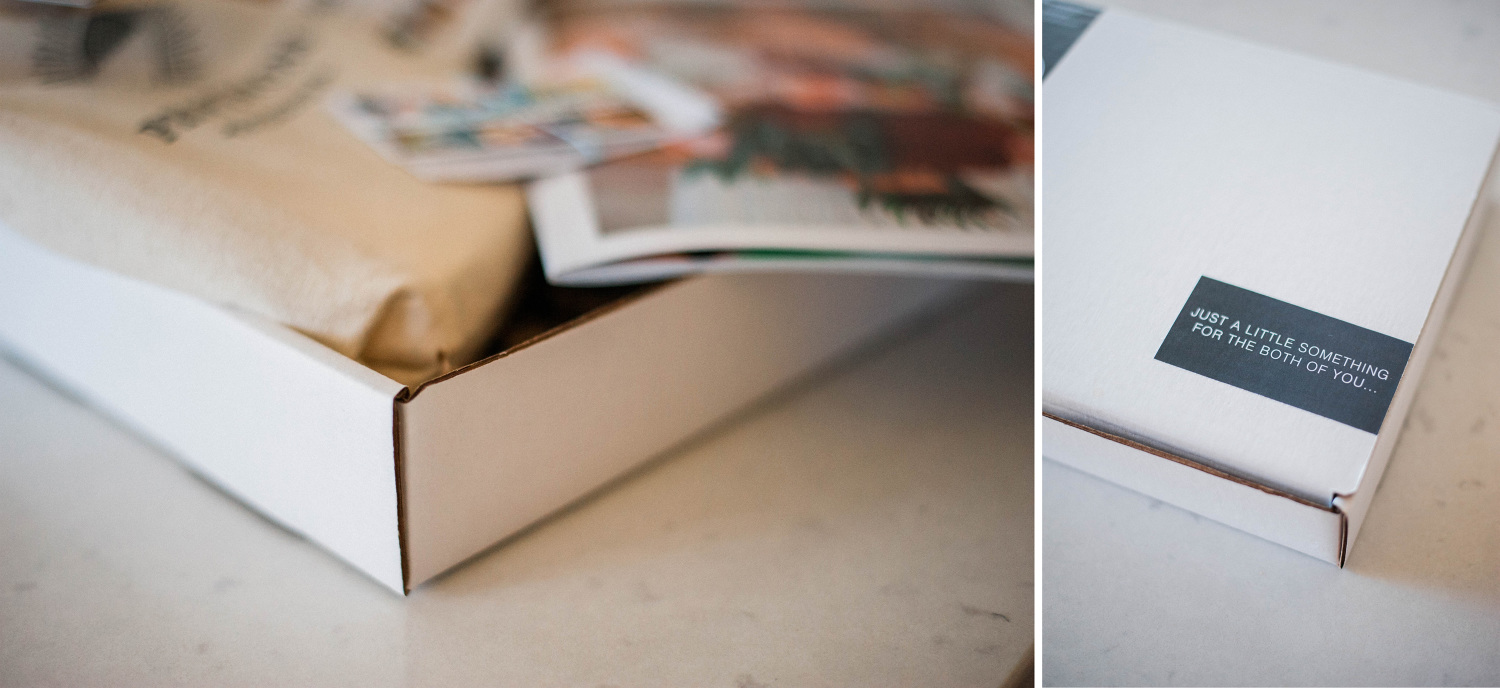 Oh and I should mention how I made the front of the box, I dabble in photoshop so I made myself some little tags, printed, cut them, and glued them. To say the least these took awhile to make but I'm unbelievably proud of them!